https://www.youtube.com/watch?v=4hx5iBiZ2fk
I wanted to dedicate one post to talking about the land of Folklaria, from The Chronicles of Folklaria.
When I created this world, I created a world I wanted to live in. I dream of a world full of love, and free from discrimination and hatred. I yearn for a world where the spiritual base of the land is based off the beauty of compassion and love, and the personal connection between myself and the Universe. I envision a place where everyone has a special connection and level of respect for all nature. I couldn't accept this world only existing in my dreams…So I put it on paper.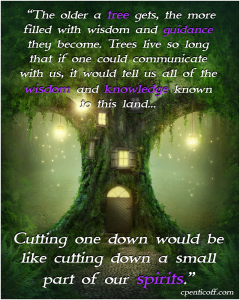 When you step into Folklaria, you're met with–almost–an instant level of peace.
It's magical.
Spiritually enlightening.
Enchanting.
A land where every blade of grass, every tree trunk, and every wing of a butterfly is vibrant in color from the massive existence of magic and energy. Nature is adored by Folkaria's inhabitants. Not worshipped. Protected. Wandering through Folklaria is like getting lost in a piece of art.
But, every path has its puddle. Don't be fooled by it's stunning nature…Danger, darkness, and wicked energy is lurking around every corner.
To hear more about Folklaria and Weathering the Wicked, check out this podcast interview with me on Authors On Air.
Purchase Weathering the Wicked on Amazon.
Purchase on other platforms.